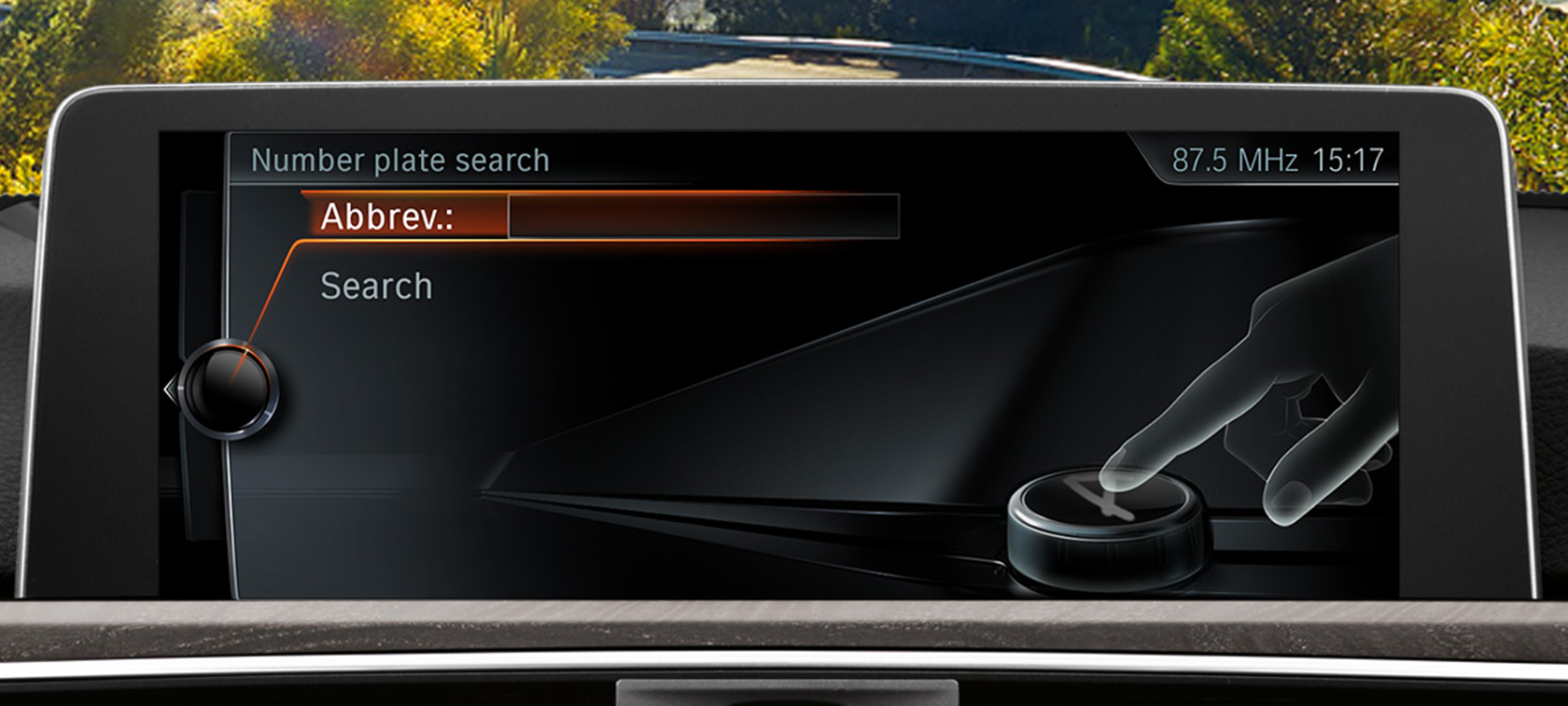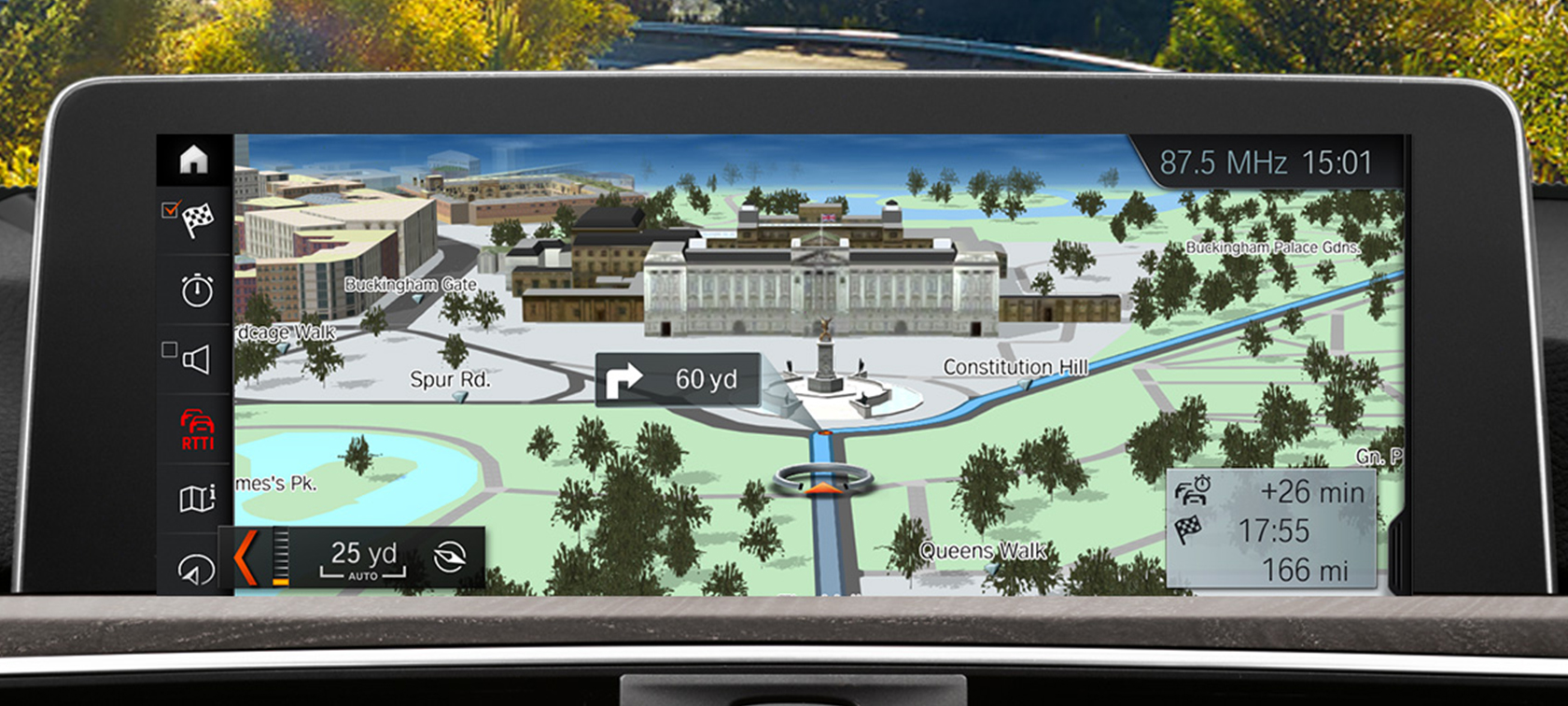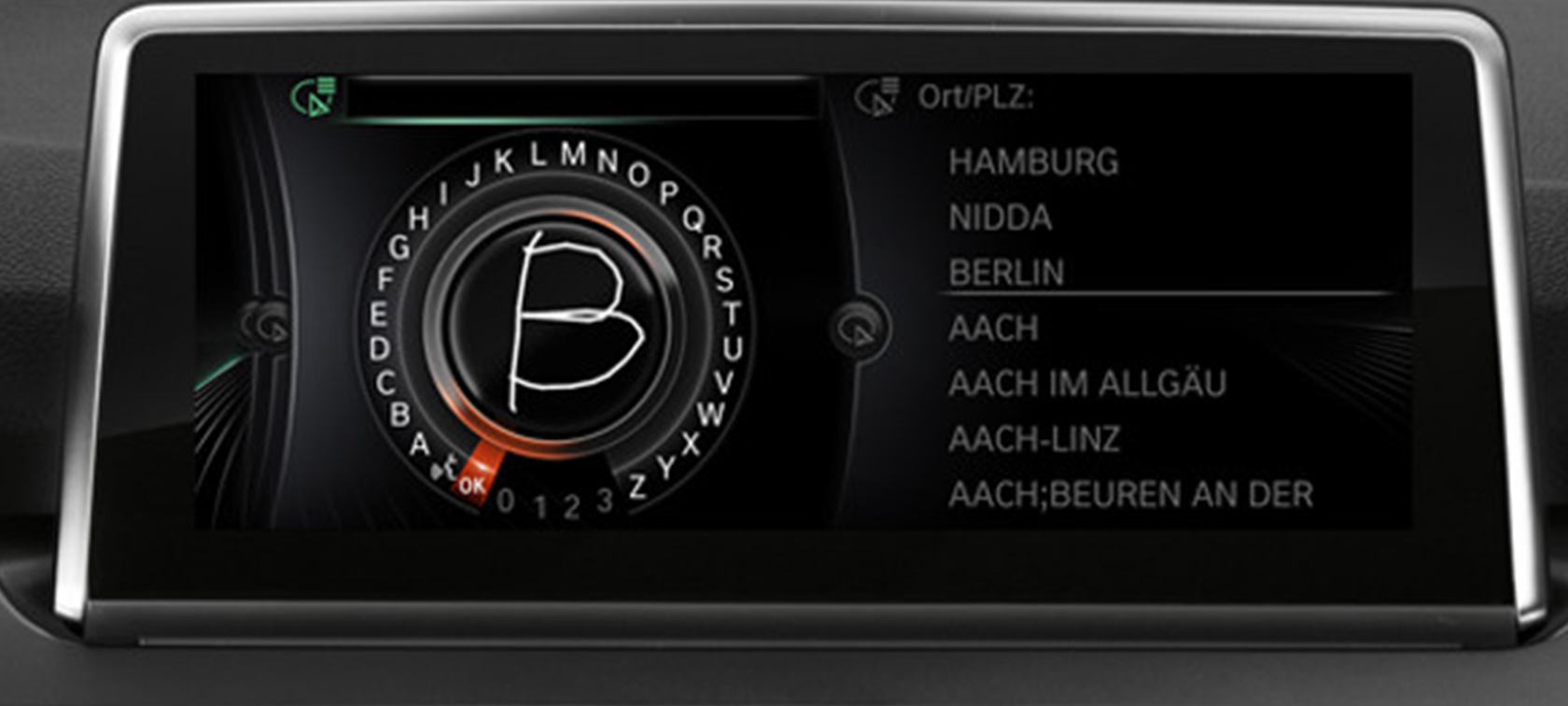 NAVIGATION SYSTEM PROFESSIONAL.
The Navigation System Professional impresses with its design and superlative range of services. This easy-to-operate navigation system is perfectly integrated into the vehicle. It includes the iDrive operating concept, a hands-free kit with USB interface and voice entry, the BMW Professional Radio with DVD drive, as well as 20 GB of storage for audio files. The system excels with its quick start function, lightning-fast route calculation, individual tips on reducing consumption and the 3D map navigation for easy guidance in the city.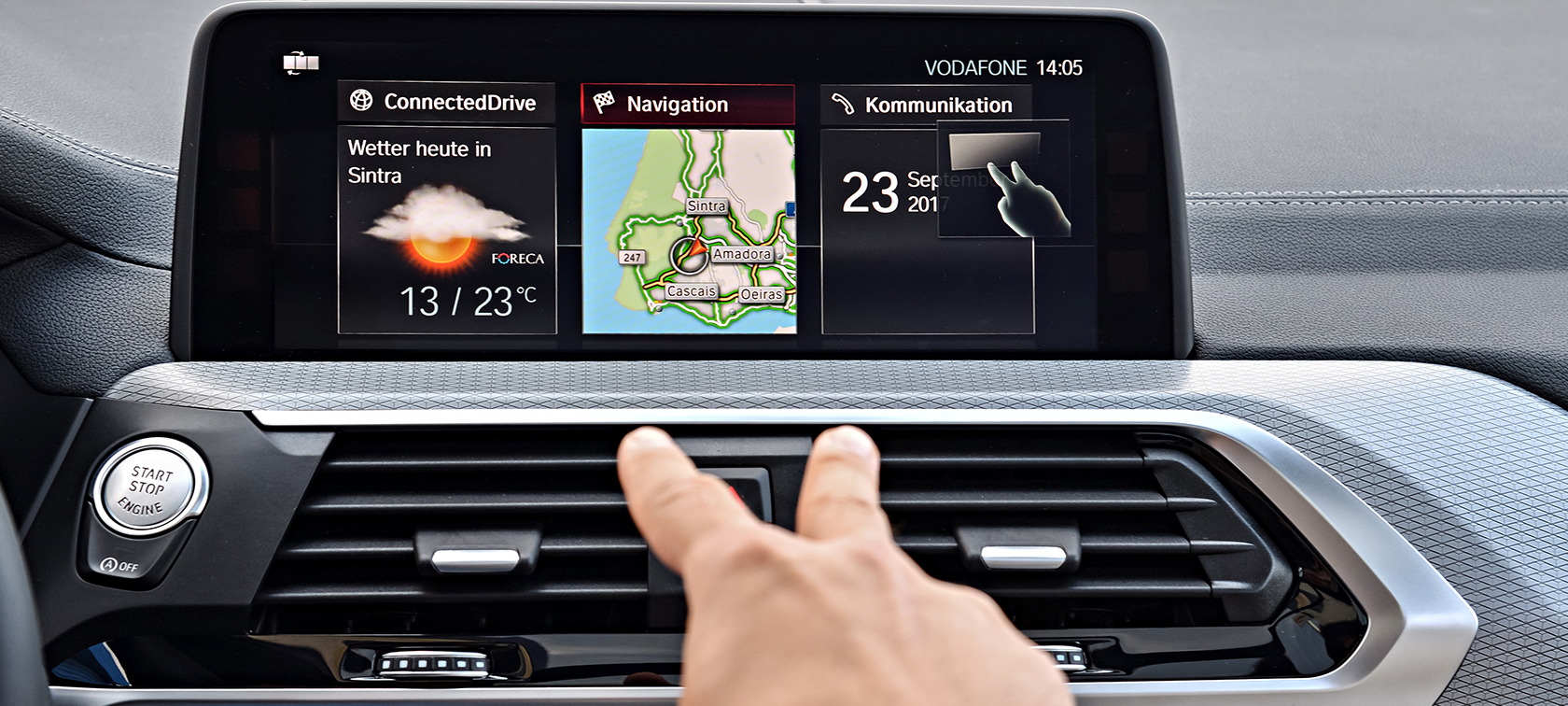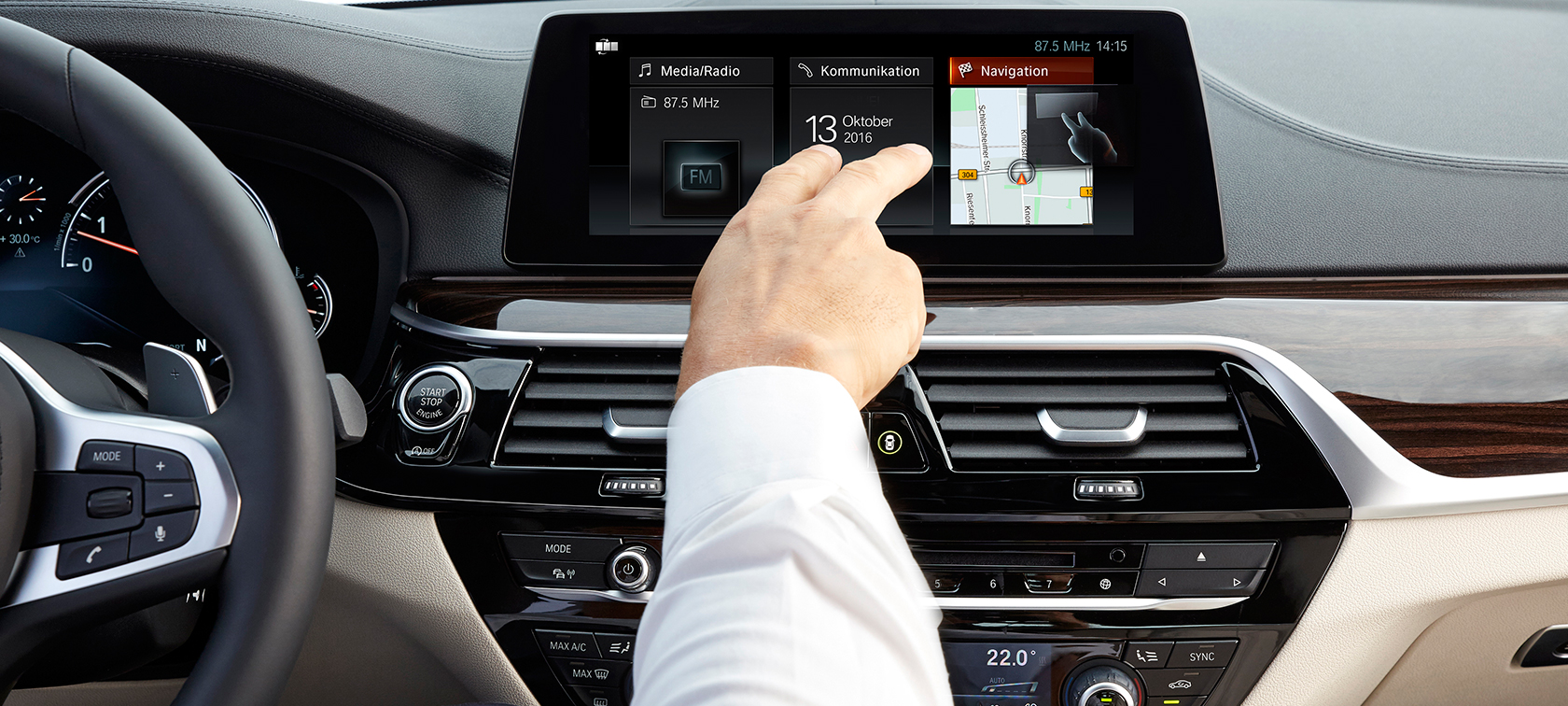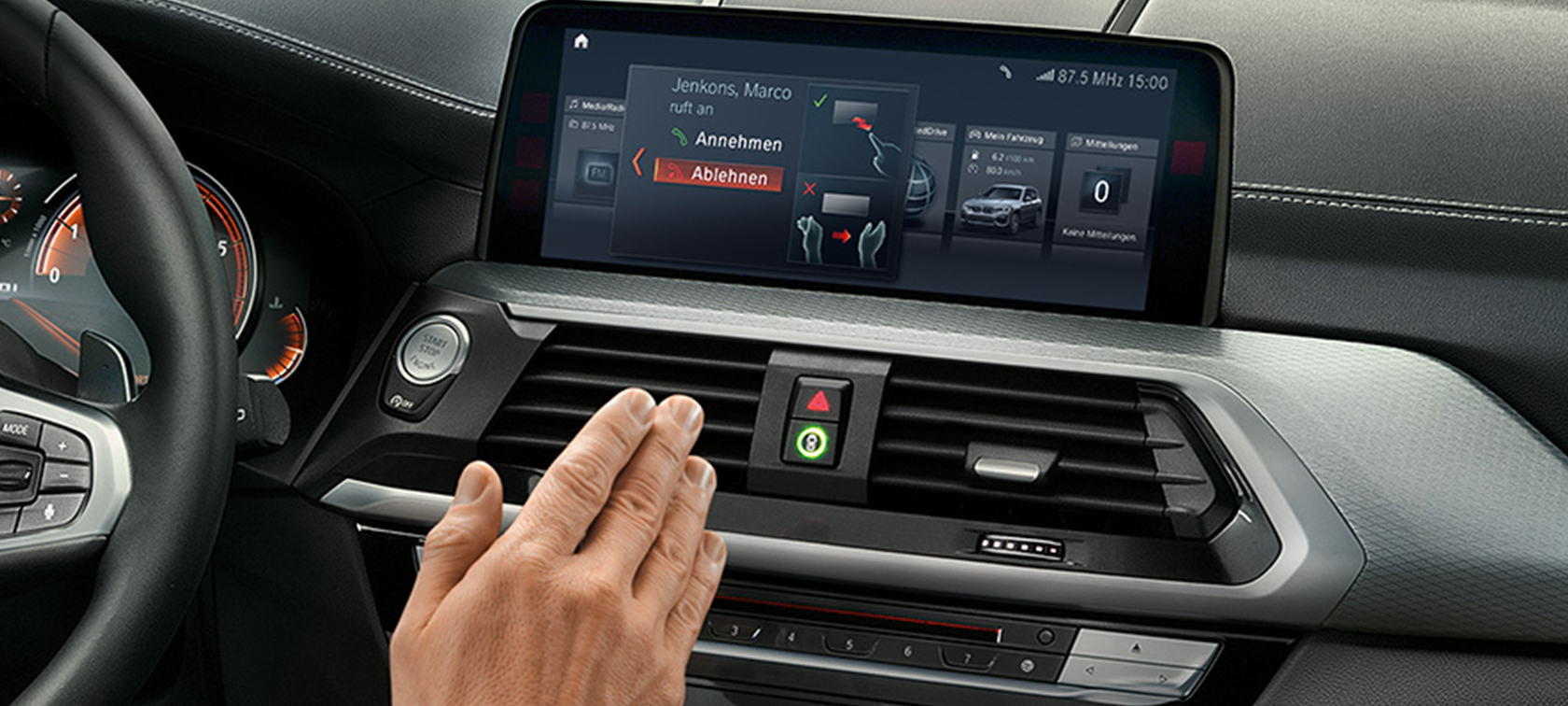 BMW GESTURE AND TOUCH CONTROL.
With BMW Gesture Control, selected functions can be operated by means of defined hand movements. Simple gestures such as 'swiping' or 'pointing' are identified in the recognition area above the centre console and trigger a function such as accepting or rejecting an incoming telephone call. Volume can be adjusted by circular motions of the index finger.
The latest generation Navigation System Professional offers the possibility of intuitive operation via Touch Display. Both Gesture Control and Touch Display complement the existing operating systems, such as the iDrive Touch Controller.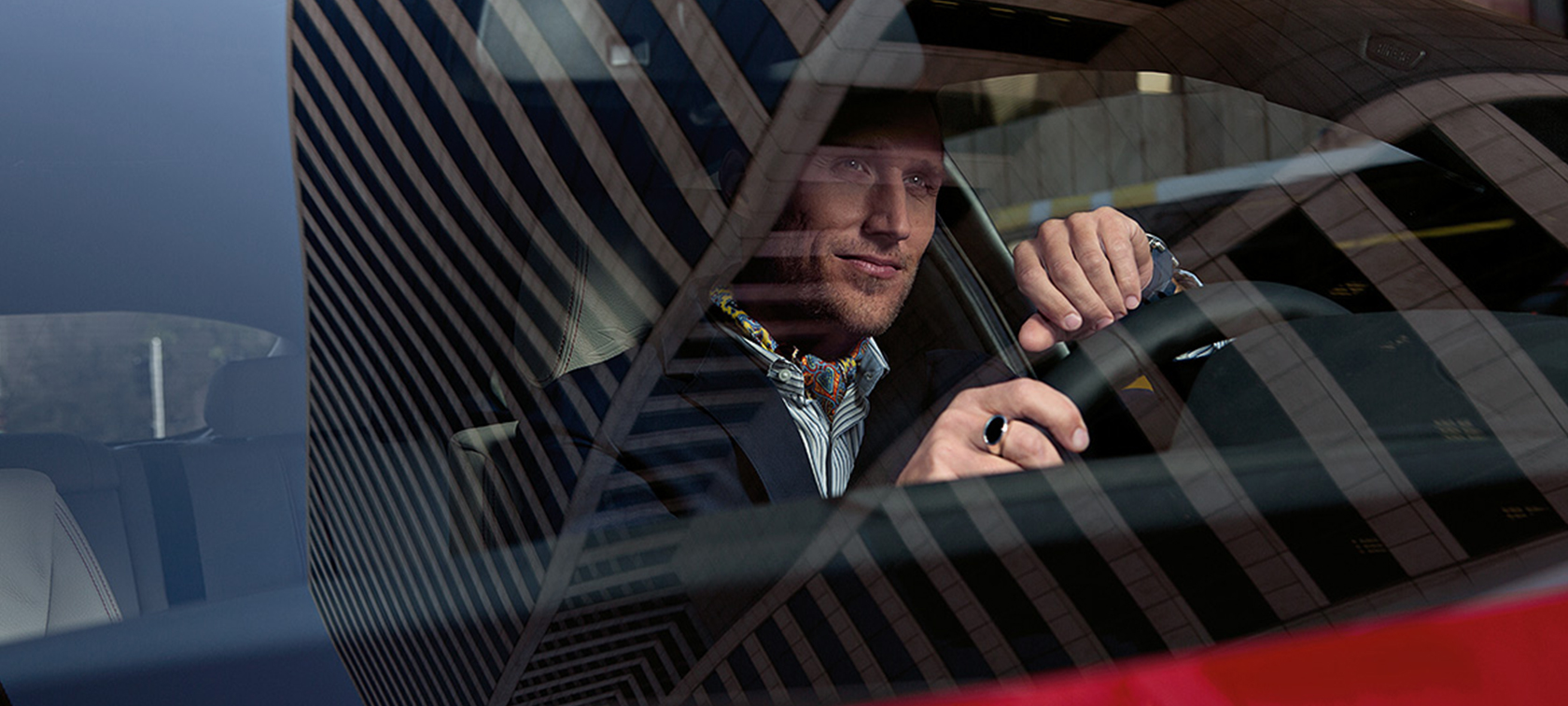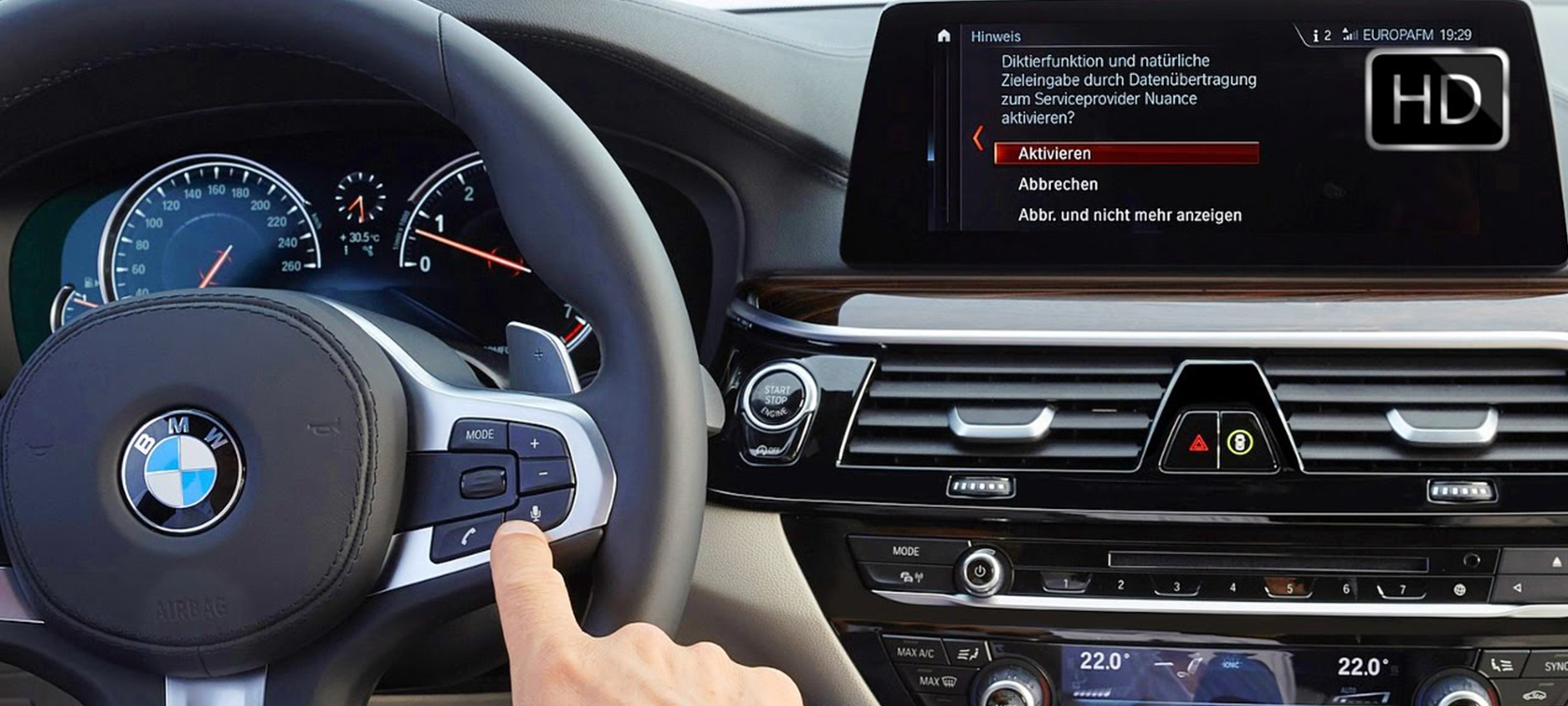 INTELLIGENT VOICE ASSISTANT.
The Intelligent Voice Assistant with offboard voice processing offers the highest possible level of speech support. It understands natural speech, as opposed to only recognising limited commands. The Intelligent Voice Assistant with offboard voice processing not only includes a large scope of individual and situational variations; it also understands linguistic varieties, dialects and jargon. This enables a substantially greater range of possibilities when dictating text messages or emails. It is possible to search for specific restaurants in the local area simply by asking naturally, for example.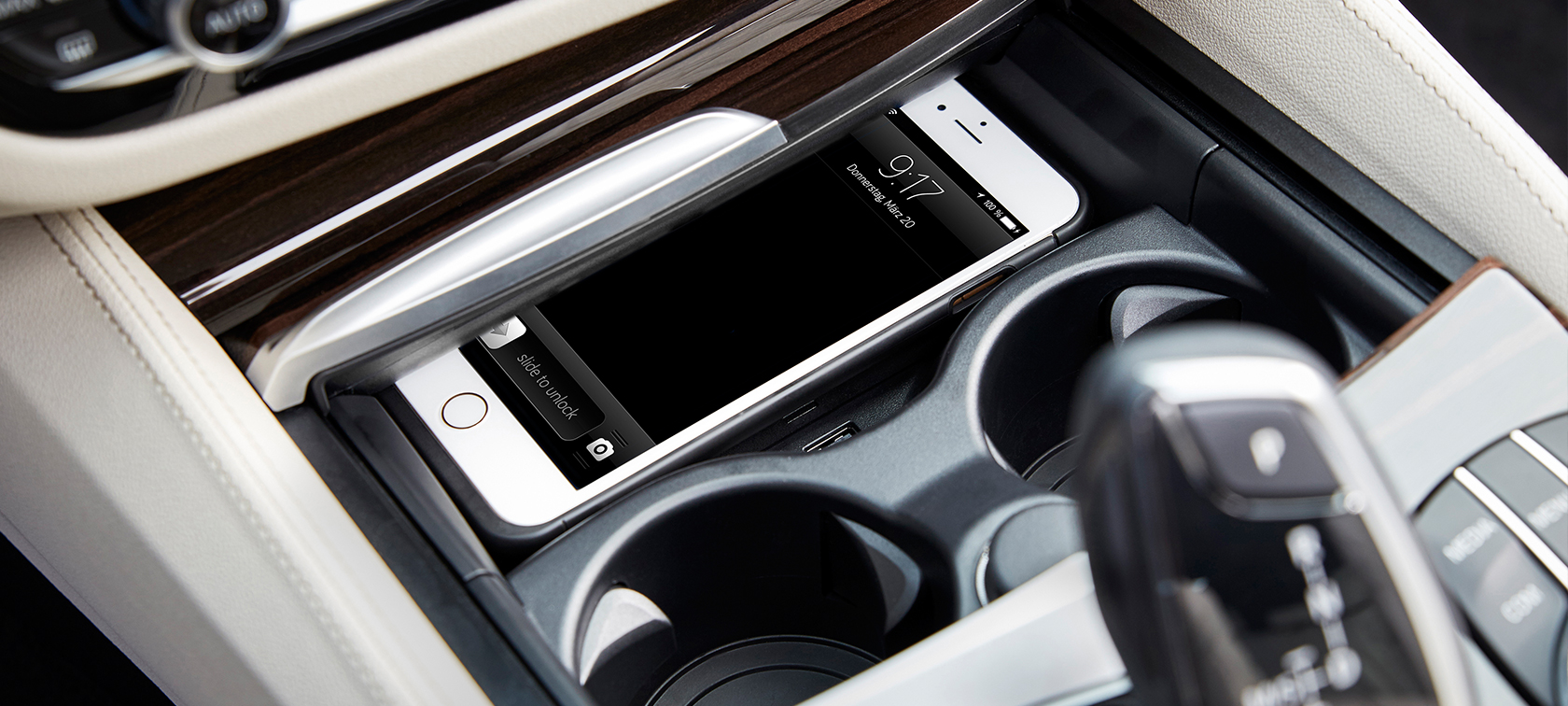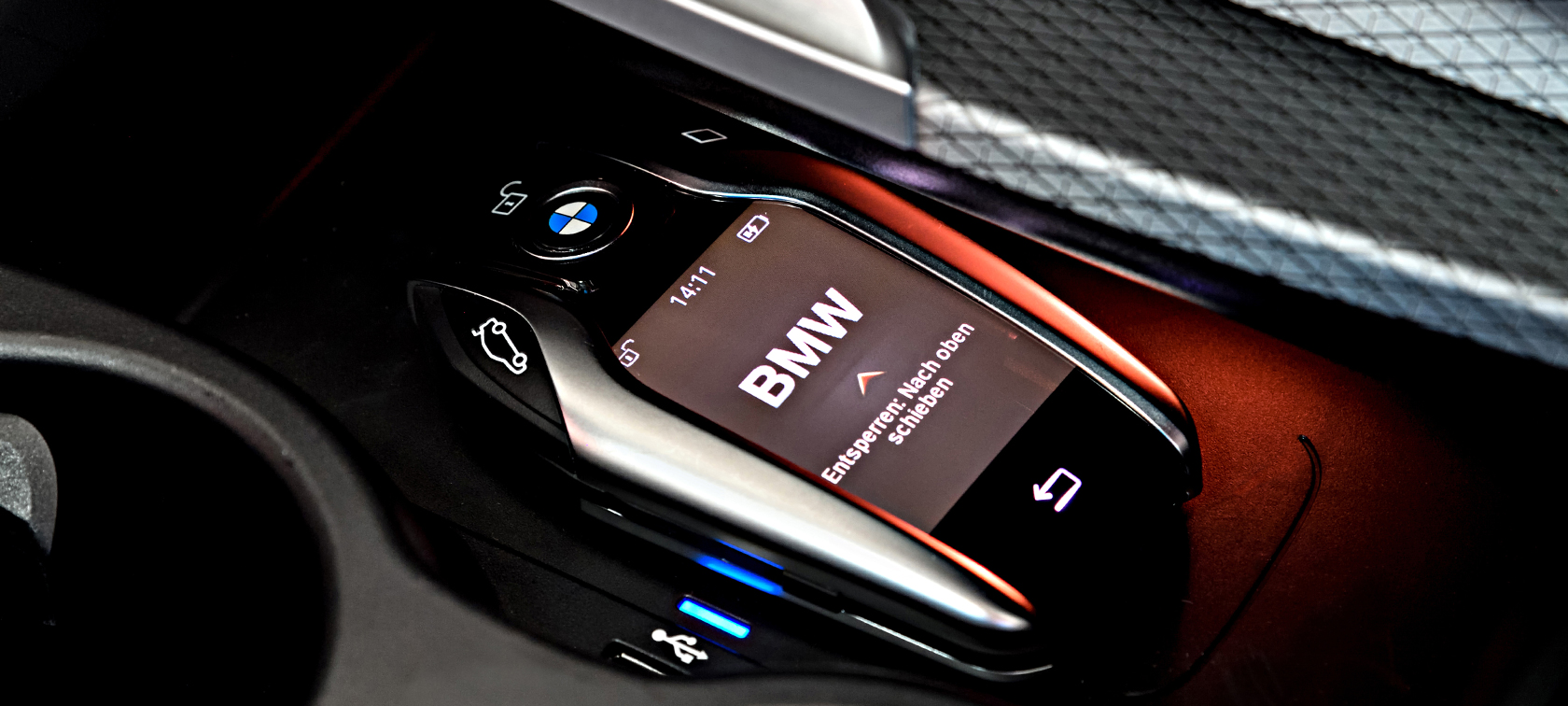 TELEPHONY WITH WIRELESS CHARGING.
Telephony with wireless charging incorporates a wireless charging dock and an integrated warning system in case the phone is forgotten. In addition, two fully functional USB ports are available, each with up to two amperes of charge current for quickly charging mobile devices. Two mobile phones and a mobile audio player can be connected simultaneously via Bluetooth. The telephony package includes Bluetooth Office with access to the calendar, SMS and email functions for compatible smartphones. Additionally, a wireless NFC interface enables mobile phones to be connected to the vehicle quickly and easily.